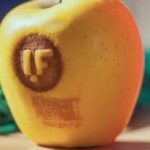 BRICkS will take part at the Internet Festival in Pisa on 9th October 2016 with the final event of the Project!
In the age of the "Internet of People and Things", the dematerialisation of digital innovation creates real and solid links. An interconnected digital fabric that is ubiquitous, collaborative and adaptable, that supports the new information-based competitive and technological ecosystem.
The so-called "things" are nodes that are able to create signals that can then directly interact with cars, electric appliances, intelligent platforms and systems.The Internet Festival explores "forms of the future" that relate to this phenomenon. These digital "nodes and links" redefine the work of art and its audience, the economy and its agents, technology, sport, security, personal identity, conflicts, the media, education,…
Further information about our event about hate speech will be published  soon… Stay tuned!