Here you can find concepts for workshops created by the BRICkS-partners. The concepts are published in English and/or in the partners' languages: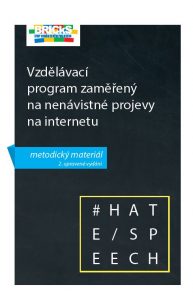 The Czech module is intended to educators – teachers, youth workers and everybody who is interested in dealing with hate speech in cyber space. Goal of this module is to understand roots and implications of hate speech, to motivate students not to generate hate speech, to teach students how to react on hate speech.
The goal is not always to tell the students what to do against hate speech (how to fight it) but rather
·   to make them aware that it is not something that should be viewed as normal
·   to let them experience how harmful it can be on individual and societal level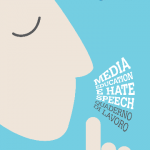 Realized by Cospe  and Centro Zaffiria , the Italian module is addressed to teachers and educators with the objective of promoting the active role of young people in the prevention and fight against online racist and xenophobic speech.
The training module was created through three phases. Firstly, a participatory process made up of meetings with different stakeholders, such as social media managers and other web experts, teachers, educators and second-generation activists. Secondly, two days of seminar, on September 2015, for teachers and educators, with interventions of professors and experts on the subject, supported by activities and games of role. Lastly, the module was tested through 200 hours workshops in five upper secondary schools i, with 580 students involved.
A free download is available here.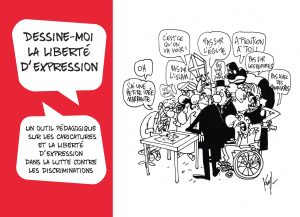 The Belgian team has developed a training module called "Dessine-moi la liberté d'expression" ("Draw me freedom of speech") exploring cartoons and freedom of speech in the fight against hate speech and discriminations. This training module is available in French on the website www.educaricature.be  where you can download the six training units, each providing a theoretical book, pedagogical activities and resources.  To have an overview of the content of "Dessine-moi la liberté d'expression", you can also download this document in English.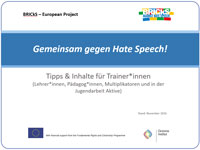 The German partner's workshop concept as a zip-file. It contains a Powerpoint presentation and all the necessary documents as pdf-files you will need for your own workshops: