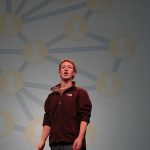 To facilitate the posting of anti-Semitic and other inflammatory content online: this is the accusation of Activist German attorney who have faced resistance in their quest to hold Facebook accountable to Germany's hate speech laws.
Despite it is illegal to incite hatred and to publicly Nazi symbols in Germany, they can still be found on Facebook's platform. Chan-jo Jun, a Bavaria-based lawyer, affirmed that the platform has negative changed German society. Jun has a list of more than 300 Facebook pages and posts that reported swastikas and other Nazi-related images, including comments against migrants who have flooded Germany during the last period.
Even though Facebook's efforts to satisfy Germany requests over "online hate speech", this matter continues. The social's network founder Mark Zuckerberg is being taken to court in the country; therefore, the lawyers are pushing for criminal charges against Zuckerberg and want him to pay a € 150 million for the violation.
Read the original article from VICE here