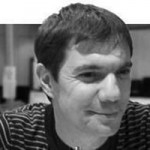 Karim Metref, Italian journalist and trainer of Algerian origin, interviewed Federico Faloppa, Programme Director for Italian Studies at the University of Reading, specialized in the research about linguistic construction and representation of otherness.
This article is focused on the European situation about migrants and refugees, on the role of the media and social networks in representing these news and on the phenomenon of online hate speech.
The impact of traditional media in the construction of public belief is still very important.
The language is a crucial point and Faloppa encourages journalists to strengthen their efforts for a better representation of migration related issues. Some improvements have been registered in the last years and especially now it is important to be careful with appropriate language and correct information.
Online hate speech is a big issue today and education and awareness raising activities are the first steps to undertake. On the other hand provider should also assume their responsibility in regulating this phenomenon, because hate speech is not free speech.
Read the italian version here