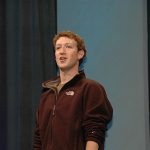 "Hate speech has no place on Facebook and in our community" is the declaration of, Mark Zuckerberg, Facebook CEO.
Speaking at an event in Berlin he added "I don't think we were doing a good enough job. And I think we will continue needing to do a better and better job".
German Chancellor Angela Merkel has urged Facebook to do more, with the aim of identifying criminal posts more quickly and talking them down.
Furthermore, during his visit to German, Zuckerberg also promised to have no tolerance for hate speech against migrants, and he underlined the need to eliminate negative comments on social network. Later he announced that the network's privacy policies will be changed. For this reason, Facebook would add migrants to its list of "protected groups" as the next step to disrupt hate speech on its network.
Read the article from WIRED here